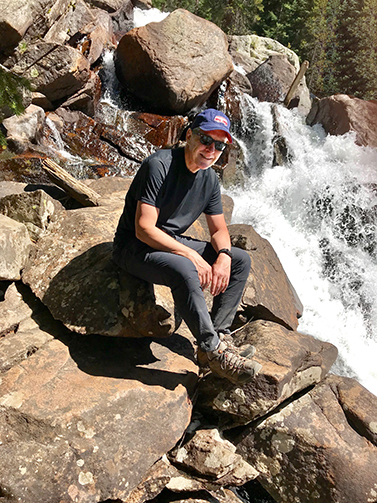 Frank O'Brien-Bernini
Chief Sustainability Officer
2030 is just around the corner
As the chief sustainability officer at Owens Corning since 2007, I've seen the company – and the world – develop a deeper understanding of what it means to be sustainable.
At Owens Corning, we operate with a holistic definition: sustainability is meeting the needs of the present while leaving the world a better place for the future. Reducing the negative environmental impacts of our operations, and increasing the positive impacts of our products, is part of that, but it's widely recognized now that addressing social and economic impacts is also critical.
As we embark on our 2030 sustainability goals, two of the things I'm proudest of is that we're aiming high and we have constructed these with deep leadership engagement. These new long-term goals ( you can read about them here) are both ambitious and broad in scope. I'll be the first to admit that we don't know exactly how we're going to accomplish some of these goals.
What we do know is that they are important - and that all of us, collaborating with our customers, suppliers, and other experts, can learn, frame the questions, and innovate to figure out how to tackle these challenges. Every bit of progress we make along the way, turning challenges into opportunities, will contribute to a better future.
There is no doubt that the world will be different in 2030, and, as a market leader, we need to take action now to ensure it is a "better-different." I know that the 20,000 employees of Owens Corning have the creativity and dedication to make great things happen.
We are determined to work together to help the planet and all people thrive.
Ten years may seem like a long time, but it will go fast. With focus and determination to take actions today, in service of our long-term goals, we can use the coming decade to further fulfill our purpose – "our people and products make the world a better place."