17 Products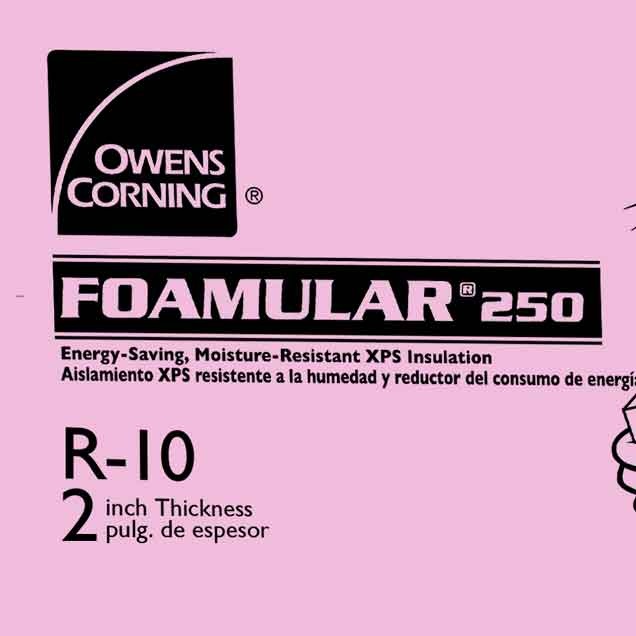 Owens Corning FOAMULAR 250 Extruded Polystyrene (XPS) Insulation is a closed cell, moisture-resistant rigid foam board well suited to meet the needs for a wide variety of building applications.
R-Value Ranges: 4-20
Thickness Ranges: 0.75-4"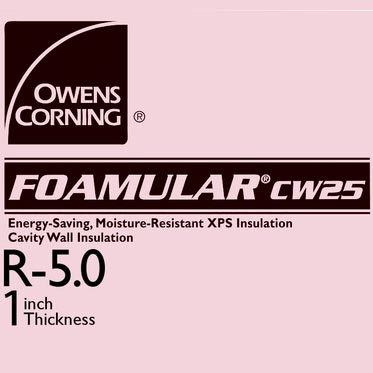 Designed for masonry cavity wall applications, FOAMULAR extruded polystyrene (XPS) insulation is virtually impervious to moisture.
R-Value Ranges: 5-15
Thickness Ranges: 1-3"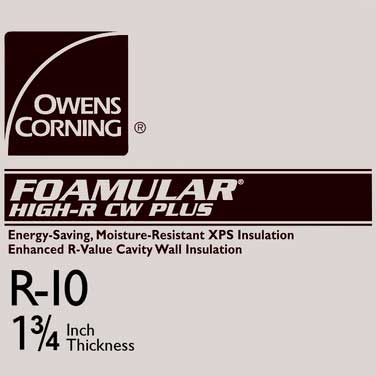 Owens Corning FOAMULAR High-R CW Plus insulation combines outstanding moisture resistance with excellent thermal performance.
R-Value Ranges: 10-18.3
Thickness Ranges: 1.75-3"