Stands up to the elements.
Stands out in your neighborhood.
WeatherGuard® Shingles are an excellent choice for homeowners concerned with the effect of severe weather on their roof.
Unlike standard shingles, WeatherGuard® Shingles are engineered with an integrated polymeric backing material that allows the shingle to meet one of the industry's highest ratings for impact resistance. In addition, they are constructed with multiple granule colors and shadowing for a unique and dramatic effect. So you can rest assured that your home will stand up to Mother Nature and still look its best.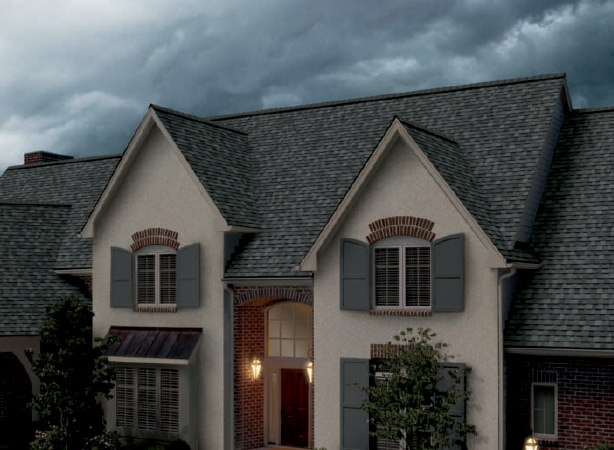 Shingles Lines with WeatherGuard Technology