Our approach to the 17 SDG's is a stepwise one where we are identifying how we might 1) have direct impact, 2) have direct influence or 3) have indirect influence. We are also assessing the goals in association with our Materiality Study, actions already being taken in sustainability, GRI and other reporting, as well as benchmarking other companies. Readers can also find the link to the 17 SDG's on our Goals page.
We have identified five SDG's where we believe we have the most direct impact through our core business competencies and are also material to our business: #3 Good Health and Well Being, #7 Affordable and Clean Energy, #8 Decent Work and Economic Growth, #12 Responsible Consumption and Production and, #13 Climate Action.
In addition, we identified five additional SDG's that reflect our values, policies and outreach work: #5 Gender Equality, #9 Industry, Innovation and Infrastructure, #11 Sustainable Cities and Communities, #16 Peace, Justice and Strong Institutions and, #17 Partnerships for the Goals.
Through our Foundation and within the company, we are impacting goals #3 and 11 mentioned above, as well as #4: Ensure Inclusive and Quality Education for all and Promote Lifelong learning and #6 Ensure Access to Water and Sanitation for all.
Direct Impact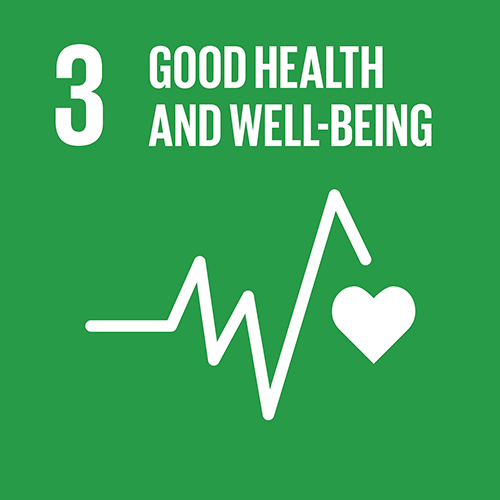 #3 Good Health and Well Being
We have a dedicated commitment to safety and wellness for employees, their families and the communities where we operate. We promote the health and wellbeing of employees by providing safe working conditions, flexible work arrangements, and more. Our Healthy Living platform promotes preventive care, healthy minds, physical activity, nutrition, and a tobacco-free life. We added financial wellness as a pillar to our Healthy Living program in 2016.
SDG Target 3.4 - by 2030, reduce by one-third pre-mature mortality from non-communicable diseases (NCDs) through prevention and treatment, and promote mental health and wellbeing. Our aspiration is to eliminate lifestyle induced, non-communicable disease in our workforce through our Healthy Living platform.
SDG Target 3.6 By 2020, halve global deaths and injuries from road traffic accidents. We have implemented a policy banning cell phones by drivers on company business and educate on the danger of distracted driving in all situations. We are on the board of the National Safety Council addressing this issue nationwide in the U.S.
SDG Target 3.8 Achieve universal health care coverage (UHC), including financial risk protection, access to quality essential health care services, and access to safe, effective, quality, and affordable essential medicines and vaccines for all. We provide benefits for all U.S. employees and work to assure that employees in other countries have access to care through their specific benefits programs by country. We have instituted Employee Assistance programs (EAP) worldwide including work/life resource services. SDG Target 3.9 By 2030 substantially reduce the number of deaths and illnesses from hazardous chemicals and air, water, and soil pollution and contamination. Our goal is zero workplace injuries and employ hazard recognition and control programs with more than 480 employees certified as hazard recognition and control specialists world wide. Owens Corning has a rigorous product stewardship process that ensures that all products (new and existing) are safe for employees to make, safe for consumers, that perform as intended, and can be disposed of responsibly. Finally, we have beyond-compliance goals to reduce our emissions footprint world wide.
SDG Target 3.5 Strengthen prevention and treatment of substance abuse, including narcotic drug abuse and harmful use of alcohol. We not only provide EAP to all our global employees, but also employ nurses on sites and educate supervisors on how to do interventions.
SDG Target 3._ Strengthen implementation of the Framework Convention on Tobacco Control in all countries as appropriate. Our goal is to have all Owens Corning facilities tobacco free by the end of 2018 and provide cessation programs and support to all employees and their families.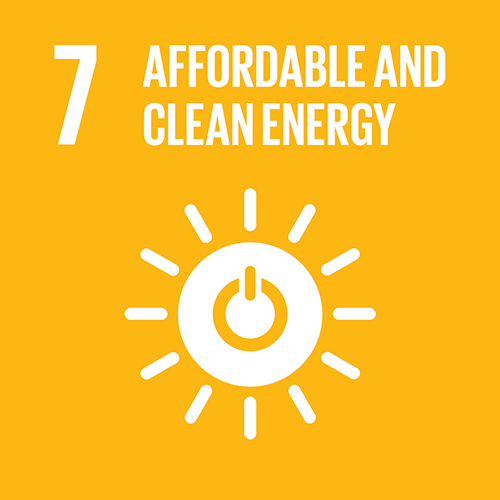 #7 Affordable and Clean Energy
We constantly strive to decrease our dependence on fossil fuels by leveraging alternative and renewable sources. We are focused on nurturing a portfolio of projects to reduce energy costs and usage, backed by our renewable energy sourcing. By 2020, we aim to reduce our primary energy intensity (energy used per unit of product) by 20%.
SDG Target 7.2 Increase substantially the share of renewable energy in the global energy mix by 2030. SDG Target 7.a Enhance international cooperation to facilitate access to clean energy research and technology, including renewable energy, energy efficiency and advanced and cleaner fossil-fuel technology, and promote investment in energy infrastructure and clean energy technology. We have employed renewable energy in the form of solar and have invested to create two wind energy farms to displace more than 60% of electricity use in our U.S. manufacturing. We continue to identify projects to move this forward. We also provide innovations to the wind energy market through our composites product group for making wind energy more productive.
SDG Target 7.3 Double of the global rate of improvement in energy efficiency by 2030. We have a track record of improvement in energy efficiency in our facilities, work with builders and architects to construct energy efficient buildings and provide lightweight components to the automotive industry to improve fuel efficiency. This is a core business strategy.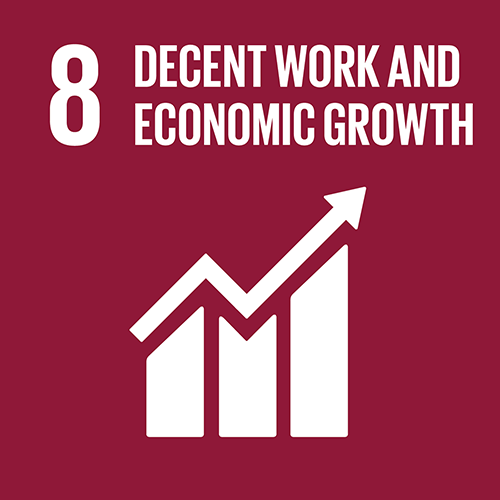 #8 Decent Work and Economic Growth
We are dedicated to being economically healthy and having minimal environmental impact while leaving a positive stamp on our local communities. We are focused on attracting and retaining a workforce that enables us to better meet our customers' needs and market trends. We also work towards fostering greater diversity in our global workplace. Our Human Rights policy can be found here.
SDG Target 8.1 Sustain per capita economic growth in accordance with national circumstances, and in particular at least 7% per annum GDP growth in the least-developed countries. We are committed to balance economic growth with social progress and environmental stewardship by delivering sustainable solutions to customers around the world. With our positive revenue results and growth strategy we are confident our operations will have a positive impact on the economy in the 26 countries where we operate.
SDG Target 8.4 Improve progressively, through 2030, global resource efficiency in consumption and production and endeavor to decouple economic growth from environmental degradation, in accordance with the 10-year framework of programs on sustainable consumption and production, with developed countries taking the lead. As can be seen in our sustainability reporting, we have comprehensive goals and programs for material, water and energy conservation.
SDG Target 8.5 By 2030, achieve full and productive employment and decent work for all women and men, including for young people and persons with disabilities, and equal pay for work of equal value. Diversity is a core value and we have many programs in place to achieve a representative workforce and inclusive workplace.
SDG Target 8.7 Take immediate and effective measures to eradicate forced labor, end modern slavery and human trafficking and secure the prohibition and elimination of the worst forms of child labor, including recruitment and use of child soldiers, and by 2025 end child labor in all its forms. SDG Target 8.8 Protect labor rights and promote safe and secure working environments for all workers, including migrant workers, in particular women migrants, and those in precarious employment. Owens Corning has been a signatory to the UN Global Compact since 2010 and our Human Rights policy can be found here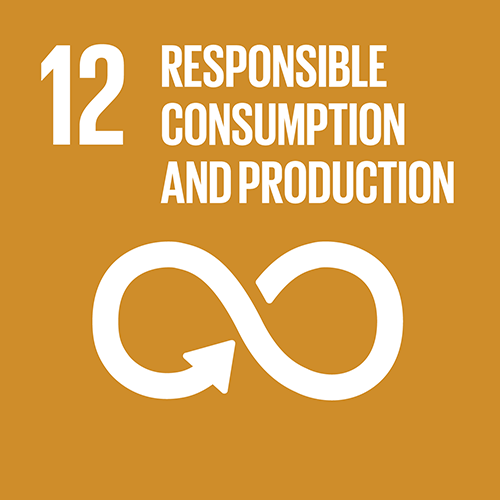 #12 Responsible Consumption and Production
Our sustainability practices for the supply chain, product sustainability and manufacturing are further described in our website and GRI report including material and resource conservation, recycling.
SDG Target 12.2. By 2030, achieve sustainable management and efficient use of natural resources. As can be seen in our sustainability reporting, we have comprehensive goals and programs for material, water and energy conservation. In addition to this, we have a commitment to product sustainability which includes material efficiency where we can: using recycled or plant based content, process waste recycling and providing for reuse or recyclable products at the end of their life.
SDG Target 12.4 By 2020, achieve environmentally sound management of chemicals and all wastes throughout their life cycle in accordance with agreed international frameworks and significantly reduce their release to air, water and soil to minimize adverse impacts on human health and the environment.
SDG Target 12.5 By 2030 substantially reduce waste generation through prevention, reduction, recycling and reuse. As can be seen in our sustainability reporting, we have comprehensive goals and programs for emissions and waste reduction. We have an aspiration to be at zero waste in all our facilities which has been a challenge but has spurred innovation. We also have a material of concern guide and seek to find substitutes for materials such as HBCD flame retardant.
SDG Target 12.6 Encourage companies, especially large and trans-national companies to adopt sustainable practices and to integrate sustainability information into their reporting cycle. At Owens Corning we disclose sustainability performance in a number of different platforms – website, GRI report, CDP report and application to DJSI. Due to timing and data collection requirements, we have not published simultaneous financial and sustainability reports.
SDG Target 12.7 Promote public procurement practices that are sustainable in accordance with national policies and priorities. For efficiency we procure many goods within a 250 mile range, and our Supplier Code of Conduct outlines our expectations that suppliers also establish footprint reduction goals.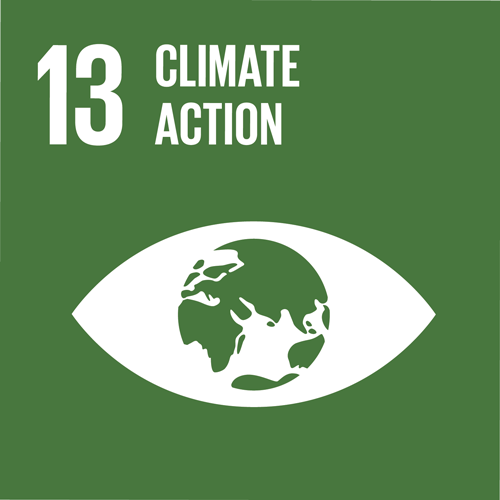 #13 Climate Action
We focus on accelerating energy efficiency improvements, renewable energy deployment, and greenhouse gas (GHG) emission reductions to reduce the impact of our operations and activities on global climate change. Our new greenhouse gas reduction goal is informed by science-based methodologies that are designed to reduce carbon emissions enough to limit global warming to less than 2 degrees Celsius compared to pre-industrial temperatures. View press release. Examples of outreach are helping builders construct more energy efficient and durable buildings or to enhance the productivity of wind turbines through innovation from our composites business.
SDG Target 13.1 Strengthen resilience and adaptive capacity to climate related hazards and natural disasters in all countries. In addition to footprint reduction, Owens Corning conducts risk assessments and mitigation programs, including climate risk. In addition we participate with builders, architects and engineers to provide technical information and product innovations for resilience in building construction and infrastructure. One example is the fiberglass reinforced rebar used in concrete and marine structures.
SDT Target 13.3 Improved education, awareness raising and human and institutional capacity on climate change mitigation, adaptation, impact reduction and early warning. We conduct education throughout the company as well as with customers and suppliers on sustainability practices = examples are our Sustainability Summit and Supplier Day Summit.
Direct Influence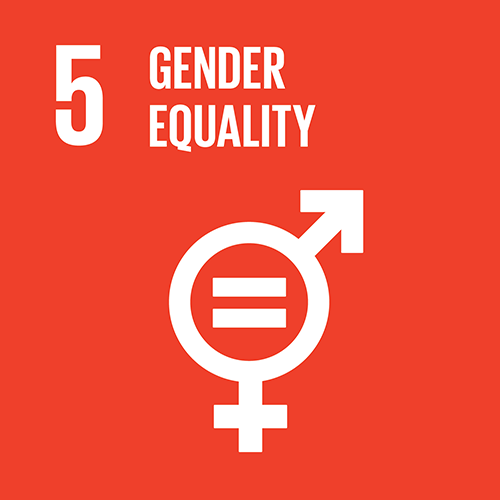 #5 Gender Equality
At Owens Corning we are committed to cultivating an inclusive work environment where people are valued, safe and respected, and where everyone looks forward to coming to work each day. We are committed to being a company where opportunity for professional growth and success is determined by performance, regardless of personal attributes or other individual differences, including gender. We recognize that certain groups have specific vulnerabilities and challenges that should be addressed and have created affinity groups that include the Women's Information Network (WIN) – a group of highly engaged, dedicated and compassionate professional women who are committed to attracting, retaining and developing outstanding women. One of the most important characteristics of a truly diverse and inclusive culture is that women and men receive equal remuneration for work of equal value. At Owens Corning, employee compensation is performance-driven, market-competitive and fair. We reward both individual and collective contributions to our business' success through base and variable pay. A consistent philosophy in the design, application and administration of total compensation programs globally ensures equitable treatment for all employees independent of gender, age or ethnicity. In 2015, we received third party verification of our salary data from SCS Global Services. We continued this practice in 2016 with a second independent third-party assessment conducted by SCS to provide a limited level of assurance that Owens Corning's selected economic and social Key Performance Indicators (KPI) are without material misstatement.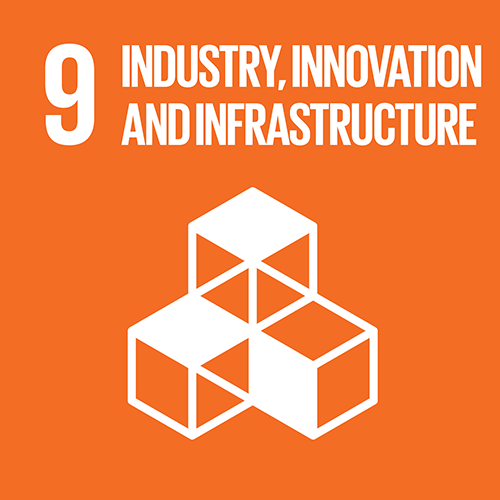 #9 Industry, Innovation and Infrastructure:
All three businesses in Owens Corning (Roofing, Insulation and Composites), engage in research and innovation for products and services that bring performance and durability to infrastructure and the built environment. Examples include energy efficiency in all types of buildings and transportation, durability in marine and infrastructure, productivity in wind production and building and material science services to deliver more sustainable solutions. Science and technology sites are positioned in 8 locations including China, France and the US. We work with local communities where we have facilities to bring needed infrastructure and build standard of living – examples include work with Habitat for Humanity and the installation of sanitary services in the form of toilet enclosures in India.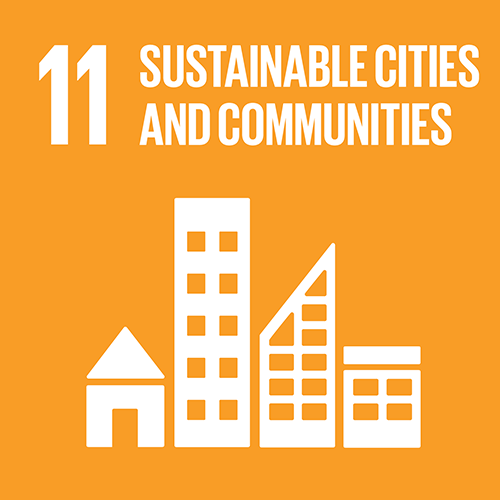 #11 Sustainable Cities and Communities
Owens Corning works with developers, architects and builders of communities and buildings within cities to bring building science and product solutions for high performance residential and commercial buildings. Energy efficiency, durability, life safety all contribute to comfort and healthy living for residents and workers in these buildings. Our work with Habitat for Humanity, neighborhood development and community involvement in the locations where we do business bring solutions for sustainability and wellbeing. The following targets are impacted:
By 2030, ensure access for all to adequate, safe and affordable housing and basic services and upgrade slums
By 2020, substantially increase the number of cities and human settlements adopting and implementing integrated policies and plans towards inclusion, resource efficiency, mitigation and adaptation to climate change, resilience to disasters, and develop and implement, in line with the Sendai Framework for Disaster Risk Reduction 2015-2030, holistic disaster risk management at all levels
Support least developed countries, including through financial and technical assistance, in building sustainable and resilient buildings utilizing local materials
GRI G4 Sustainability Reporting Guidelines, G4-EC7: Development and impact of infrastructure investments and services supported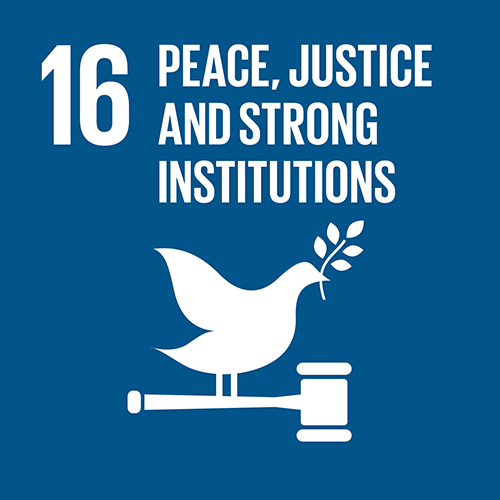 #16 Peace, Justice and Strong Institutions
Owens Corning is committed to ethical and responsible behavior and expects that of our employees and those we do business with. Our Human Rights Policy, Code of Conduct and Supplier Code of Conduct support .targets for this goal.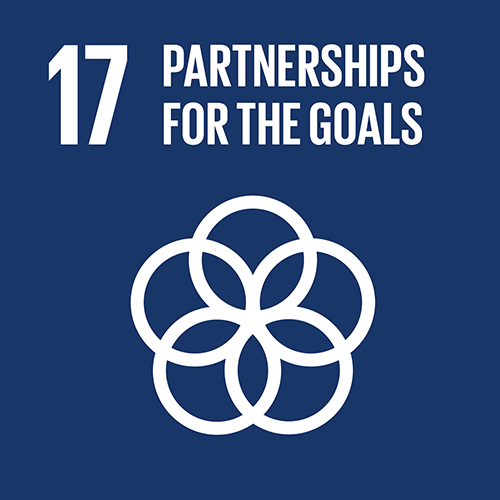 #17 Partnerships for the Goals.
Owens Corning demonstrates collaboration and partnering to extend our work and our handprint (positive impacts) where synergy can escalate the work. See our Collaborations section of our sustainability website. In particular we partner with local organizations to extend our Foundation work in developing countries to enhance our ability to bring worthwhile change and improvements where we do business.
Indirect Influence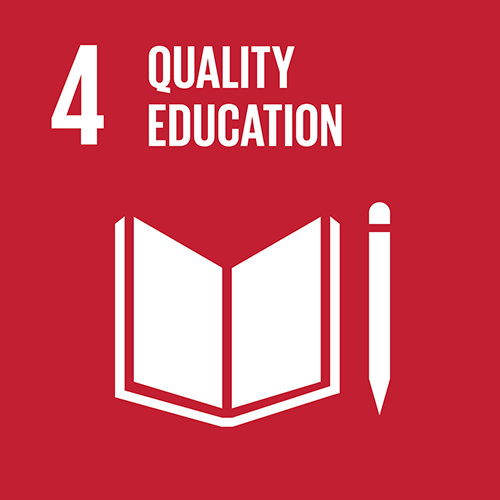 #4: Ensure Inclusive and Quality Education for all and Promote Lifelong Learning
Our work in India supports many of the targets for this goal. In 2016, more than 400 migrant children received additional assistance through non-formal education opportunities that help them catch up with peers in reading and math. Nearly 700 students were able to access computers in the classroom for the first time, and 36 students were awarded scholarships. All of this work was supported by significant volunteerism from local Owens Corning facilities and is described in detail in the Community section of our 2016 report. In addition, training and education are a cornerstone for the development of our 16000 employees around the world.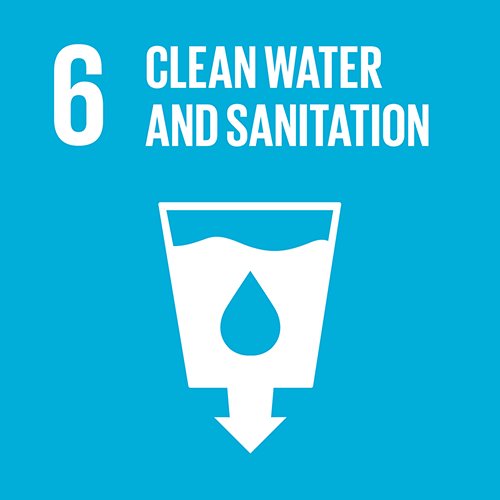 #6 Ensure Access to Water and Sanitation for all.
The Owens Corning Foundation has worked with United Way Mumbai and the HOPE Foundation to provide basic health services, clean water facilities, and basic sanitation in villages and schools. In 2016, a total of 800 people in these communities in India benefited directly from our sanitation facilities and more than 2,000 gained access to clean water. That work was supported by more than 600 hours of volunteerism by the employees of local Owens Corning facilities. Our water conservation and risk mitigation programs driven by plant-level efforts and engagement help reduce our water footprint. A deep understanding of water use, quality, and preservation enable us to achieve our water management goals.