We began our materiality journey in 2013 with interviews and surveys of internal and external stakeholders, and in 2014-2015, we gathered additional input to refresh our list of top issues. In 2016, we conducted additional internal and external stakeholder interviews. In particular, we wanted to hear more directly from our employees not in senior leadership roles. Also as a result of this additional stakeholder input, in 2017 we made a number of changes in the format and design of our materiality matrix to be more employee- and all-reader-friendly.
Owens Corning interacts with a wide range of stakeholders on a regular basis. These stakeholders range from investors, customers, suppliers, community members, trade associations, NGOs, to name a few. Through engagements we seek to accurately and transparently discuss our efforts, understand concerns, and work together for solutions.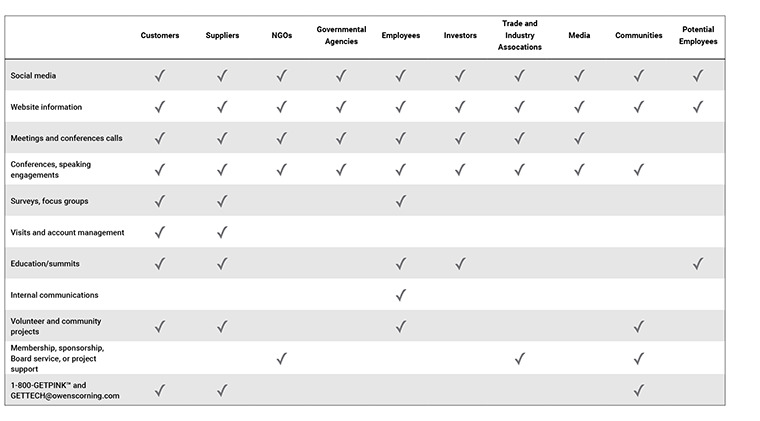 More information is available within our annual
Sustainability Report (PDF)
.