We began our materiality journey in 2013 with interviews and surveys of internal and external stakeholders, as well as gathering additional inputs annually through 2015. In 2015, we completed an updated overall materiality assessment, and iteratively improved and supplemented this assessment through 2018. In 2019 we took the latest step in our approach to materiality, conducting a fully new company-wide assessment, in which we engaged with over 400 internal and external stakeholders, called upon data analysis software tools, and conducted thorough reviews of peers, trends, and best practices to generate our new material topics and materiality matrices.
In 2020, we conducted a refresh of the 2019 Materiality Assessment, in which we sought to confirm the continued relevance of the existing Material Topics and their relative positioning within the materiality matrix visuals for the company as a whole and broken out by region.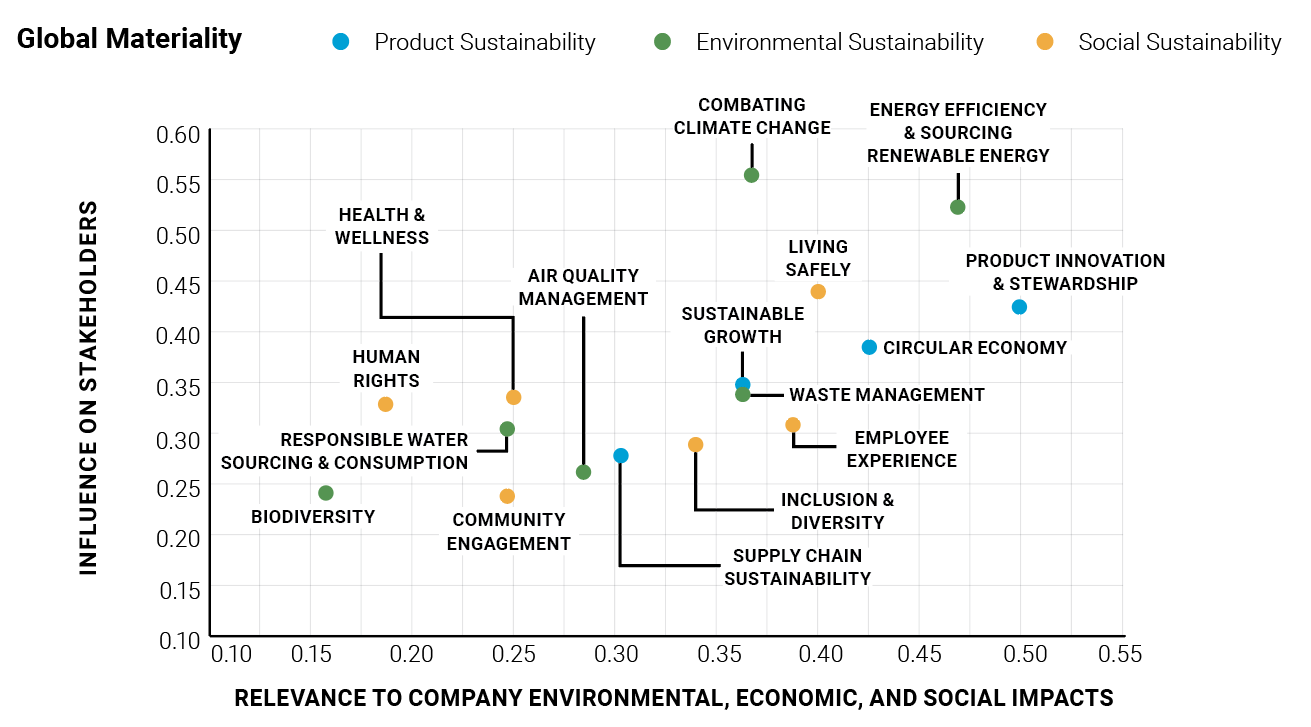 Owens Corning is committed to objectively identifying material issues and evaluating their level of impact across our value chain. In support of this, Owens Corning is devoted to the assessment of our materiality matrix on a five-year cycle in accordance with AA1000 methodology. Our most recent Materiality Assessment was conducted in 2019.
Information about how our Sustainability Materiality Assessment aligns with the UN Sustainable Development Goals and our 2030 sustainability goals is available in our
Sustainability Report (PDF)
.