We began our materiality journey in 2013 with interviews and surveys of internal and external stakeholders, as well as gathering additional inputs annually through 2015. In 2015, we completed an updated overall materiality assessment, and iteratively improved and supplemented this assessment through 2018. In 2019 we took the latest step in our approach to materiality, conducting a fully new company-wide assessment, in which we engaged with over 400 internal and external stakeholders, called upon data analysis software tools, and conducted thorough reviews of peers, trends, and best practices to generate our new material topics and materiality matrices.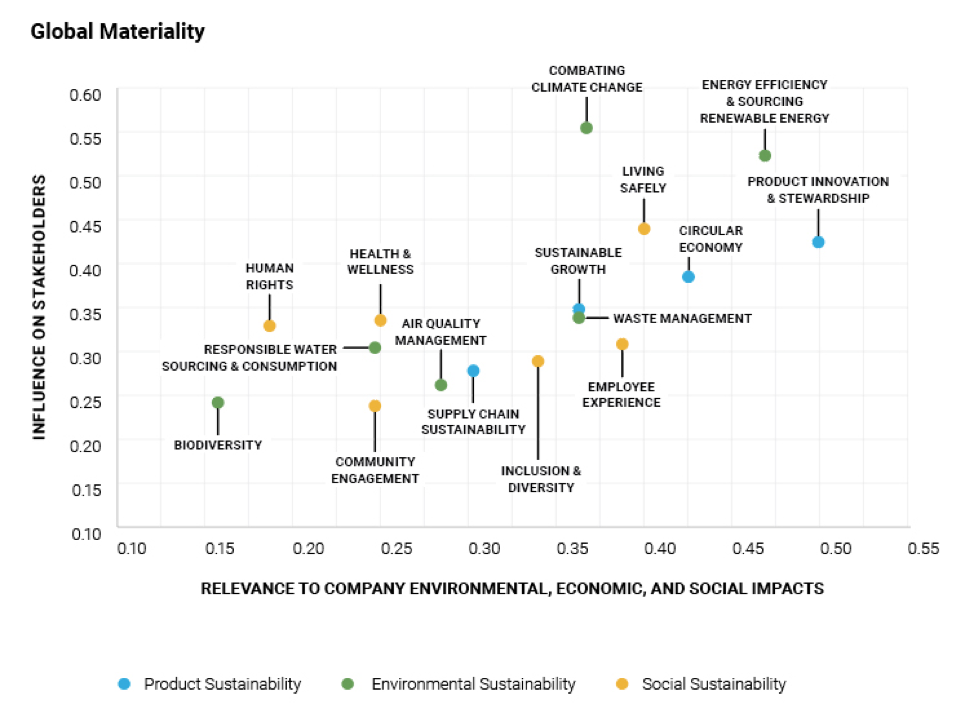 Owens Corning's latest materiality assessment utilized the largest amount of stakeholder engagement thus far, as well as generated 16 material topics and their relative rankings by company impact and influence on stakeholders. In addition to generating an overall materiality matrix for the company's global operations, we also developed regional materiality matrices for the America, Europe, and Asia Pacific, to assist in understanding how regional differences can drive effective, contextual sustainability strategy for our company as we work to reach our 2030 goals. The methodology and implementation of this materiality assessment were independently assured to the AA1000 AccountAbility Principles Standard and the GRI 101 Standard by SCS Global Services.
Sustainability Report (PDF)
.