Commercial Insulation
Delivering A
Difference
Find a Professional
Find A Professional
Commercial Product Highlights

CodeBord® Air Barrier System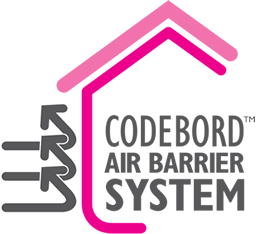 This high performance heat, air and moisture management system provides proven system performance, eliminating the need for an additional weather barrier.

Effective Thermal Resistance Calculator
Calculate the effective thermal resistance provided by the application of Owens Corning insulation products within various design assemblies. Compile multiple assembly types into a single result, and download or email the calculated results with just a click.
Learn More

About the Thermal Resistance Calculator


Enclosure Solutions Thermal Bridging Guide
Provides information and guidance for determining the thermal transmittance of commercial, institutional, and multi-unit residential construction using Owens Corning® products and systems.
Explore

the Enclosure Solutions Thermal Bridging

Guide

Find out here if your project may qualify for LEED® credits!
Owens Corning's products may contribute points to a LEED® category to help a project receive a LEED® Certification. Simply fill out the LEED® Request Form and submit to receive your LEED® credit estimate within 5 business days.
All LEED® Reports will provide the following documentation (if applicable to the product): Recycled Content Certificate, GreenGuard Certification, EPD and HPD. Please see the Owens Corning Claims Guide for detailed descriptions of Sustainability documentation.
Get LEED® credit estimate