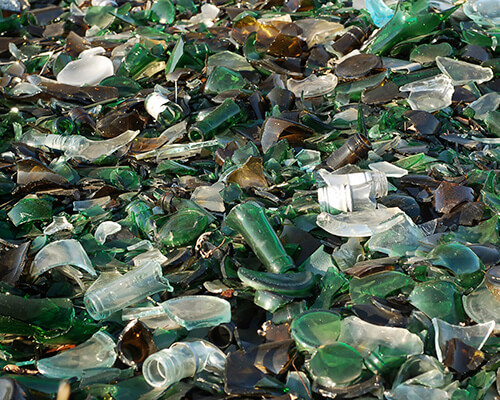 Glass Recycling
Owens Corning is one of the largest users of recycled glass in the world, using over 1 billion pounds annually of curbside consumer containers and pre-consumer recycled glass. Not only does this decrease community landfill waste, but it also lowers our energy use when manufacturing insulation, since starting with raw materials such as sand requires more energy.
The recycled content in Owens Corning fiberglass insulation ranges from a minimum of 53% recycled content to a high of 73% recycled content in our Canadian-made products. We also have high certified post-consumer content in our light-density building insulation. Our North American residential fiberglass insulation is certified by SCS Global Services to contain at least 55% recycled content, while our commercial and industrial fiberglass insulation is certified to have a minimum of 53% recycled content.
Although we strive for higher recycled-glass content in our insulation products, we realize that the supply of recycled glass is at risk. According to the United States Environmental Protection Agency and reported by the Glass Packaging Institute, only approximately 33% of all glass containers were recycled in 2015 (the last year that such data have been published). In addition, numerous municipalities across the U.S. have removed glass from their curbside recycling programs, further threatening future cullet supply.
To help counteract these trends, Owens Corning works actively with other companies and organizations to support the glass recycling industry and the entire glass recycling supply chain. The Glass Recycling Coalition (GRC) and the North American Insulation Manufacturers Association (NAIMA) are two of our key partners. recycling over 1.4 billion pounds.
We believe the availability of high-quality recyclable glass is critical to the ongoing execution of our growth strategy. For more information on glass recycling, visit www.glassrecycles.org.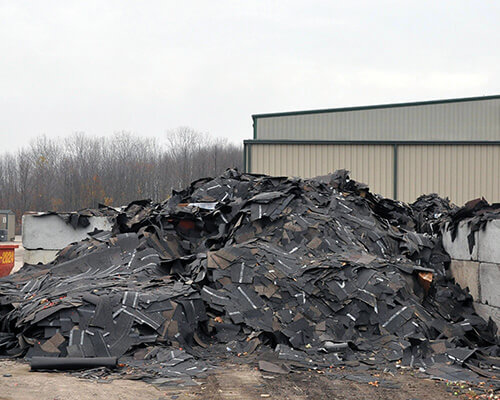 Shingle Recycling
Owens Corning was the first roofing manufacturer to establish a program for recycling shingles. Recycling torn-off shingles helps the environment in two ways: (1) old shingles do not end up in landfills; and (2) they get repurposed as pavement. Each year in the U.S., approximately 10 million tons of recyclable shingles are removed from the roofs of homes and buildings.
Through a national strategic alliance with Earth911, we connect contractors with convenient recycling facilities. As part of the program, we ask contractors to help the environment and promote sustainable business practices by pledging to recycle their shingle tear-offs. Over 200 contractors in our network have pledged to recycle their shingle tear-offs. Seventy-four percent of U.S. consumers are located within operative range of these Owens Corning contractor locations.
The amount of recycled shingles continues to decline every year due to factors such as:
Recycling centers closing;
Recycling centers discontinuing their shingle recycling operation;
DOT requirements; and
Stockpile of material, and difficulty in getting asphalt companies to take the material.
Our annual Sustainability Report (PDF) contains more information about our commitment to recycling.