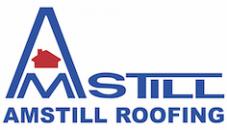 Amstill Roofing
Amstill Roofing
14125 Memorial Dr | Houston, TX 77079

Award Winner

No-Contact Services

Shingle Recycling Pledge

Financing Available

SureNail Trained

TPRS Trained
Feedback*

96
%

96
%

97
%

96
%
* Scores based on all feedback for this contractor.
Total Ratings
(213)
All Reviews with Comments 24
Social Media
About
Being a family owned and operated company allows you, the consumer to receive a tailored hands-on approach to your roofing needs. Please read or reviews from across the web to see other customers experiences! We have a full-time staff of over 10 roof consultants for your project and 9 office staff. This allows us to give you the attention you deserve on your project. Amstill has been in business since 1974 and we have no intention of going anywhere anytime soon; so if you're interested in a company that will provide you with an exceptional experience while educating you on the importance of what your home requires, we are one call away. We specialize in: 1. Insurance Claims 2. Full Roof Replacements 3. Repairs 4. One-Day Replacements At Amstill Roofing we are committed to excellence and committed to you! Why wait? Call now! 281-495-1878
Reviews with Comments**
Showing Recent Reviews with Comments
Deeply disappointed with the service during installation. The Project Manager left one the old roof was removed and getting paid. There was no one to supervise throughout the installation. No one was there from management to check in at the end of the installation to make sure protocol was followed and the customer was satisfied. When the workers left, I went outside to find my backyard wooden gate wide open. Unfortunately, my roof did not turn out like the roofs in the marketing brochures. Quality products but poor service received..
I had Amstill replace my roof 30 years ago, and I called the same phone number to have them come out when it was time for a new roof. I always felt that I had service after they replaced my roof the first time, and I was happy with the job they did replacing my first roof.
I am happy with the quality of product and execution of each and every team member. Our roof has been getting quite a few compliments from our neighbors and I would certainly recommend Amstill for your roofing needs.
Amstill Roofing offers high quality roofing with a professional and knowledgable staff. They strive for excellence and customer satisfaction. We are very satisfied with our new roof and Amstill made the entire process from start to finish a pleasurable experience. We highly recommend Amstill for your new roof.
Everything was done perfectly. Communication, timing, and work quality were all done above my expectations.
The team was extremely professional. They completed the work in a timely fashion and did a thorough clean up afterwards.
We are very happy and proud of our beautiful, new Amstill roof. We had excellent service the whole way through.
Amstill delivered a quality product at a fair price.
Now adays it's difficult to find a company that delivers what they promise. Amstill is that pleasant exception. I have other properties and should they be in need of repair or replacement, Amstill is who I will go to for help.
When you want the job done right, on time and on budget call Amstill.
I couldn't be happier with my new roof. It was professionally installed and everything went like clockwork! Perfect! Thanks so much.
They were professional. Everything was up front and went smoothly. I'm very happy with the experience. My only qualm was that they were a little bit more expensive than everyone else. I can partially see why. Everything else was fine. I never felt at any time that they lied to me or misrepresented anything.
Amstill was very professional and presented the highest quality craftsmanship and attention to detail.
I really like the appearance of the new shingles. They have a nice pattern that really looks good on the house. Amstill did great work.
Trent was the consummate professional throughout this entire process.. He was there with the crew ensuring everything was done right.
Great job! The roof was replaced in one day - both house and garage. Our salesperson was at our home the entire time the work was being done and has followed up with us several times since the work was completed. The crew was exceptionally well organized and very polite. They left our yard very clean.
A truly 5-star roofing comapny
Professional staff. Quick and easy installation. Made sure all the stray nails were cleaned up.
They completed the job, start to finish, in one day. They did a great job policing the area for nails.
Amstill was great from start to finish! Working with James was great ~ we appreciated the professionalism and customer service!
I actually enjoyed working with Amstill Corporation and would recommend them to anyone that needed roofing work done. From the first contact with their expert roofing consultant through to completion of the installation, every member of their team, including the installation crew, were cheerful and very helpful.
Amstill was knowledgeable, prompt, professional, and surpassed all expectations
**Displaying 24 Owens Corning Roofing reviews with comment.
For all reviews and comments, click here to visit this contractor's profile on GuildQuality.com.