Protect Your Home's Curb Appeal - StreakGuard™ Algae Protection
Popular Shingles with StreakGuard™ Algae Protection
Don't let black streaks lower the value or curb appeal of your home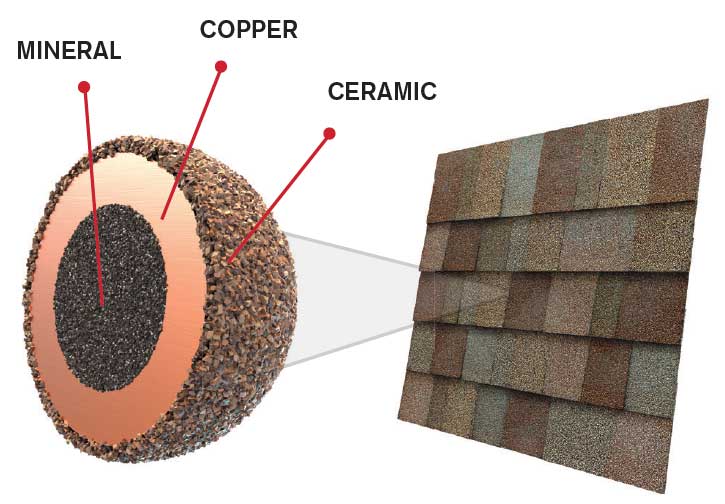 Owens Corning blends copper-lined granules into our colorful granules, which help resist algae growth.
Help keep your roof looking like new with the protection of Owens Corning StreakGuard™ Algae Resistance Protection. For more than 30 years, we've continued to advance our technologies to keep roofs beautiful and virtually maintenance free. Your roof accounts for more than one-third of your home's exterior. As a result, it has a dramatic impact on curb appeal.
Owens Corning Shingles with StreakGuard™ Algae Protection:
Are supported by the #1 Trusted Brand in Roofing†
Helps inhibit the growth of algae* to keep your home beautiful
Gives homeowner peace-of-mind based on decades of Owens Corning testing and experience with algae resistance protection
Is available on a wide variety of shingle styles and colors — ask your contractor for specifics
Has a limited 10-year warranty*
*See actual warranty for details, limitations and requirements.
†2016 Roofing Homeowner Brand Awareness Survey by Owens Corning Roofing and Asphalt, LLC.