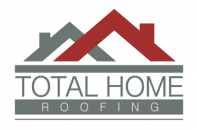 Total Home Roofing
597 Haverty Court Suite 40 | Rockledge, FL 32955

Total Ratings
(720)
All Reviews with Comments 63
Reviews with Comments²
Showing Recent Reviews with Comments
Total Home Roofing was quick and efficient. I really appreciate the timely manner in which they took care of the roof. I would highly recommend them to anyone who needs a roof!
I don't have any problems with the work that was performed. I do have issues with the collections staff who called each week to ask for my deductible, which was paid upfront. I had to send copies of the documentation to two different individuals before they stopped accusing me of not paying. When I told the 3rd person that I had emailed the documentation, she said that the representative that handled my account was no longer there and they didn't have access to her emails. You would think that a business with a collections department would keep better notes.
They damaged my fence, lanai screens and driveway when replacing my roof back in August. It is now November and they still have not done anything the make things right and repair the damages they created!
Complete and total customer service disaster. Agreed to terms on project in March. It's November and they have yet to complete the roof. They have yet to complete the gutters. Angie's List bought a couple companies and merged them and they sell services then use subcontractors to do all the work. The person in charge of interfacing between the subcontractors and THRoofing will not respond to text/email/phone calls. The billing department falsified an affidavit of completion to try and coerce me into paying when they knew the roofers had to come back and remove and re-shingle several sections of the roof. They broke a solar tube, cut a hole that is far too large for the solar tube and just blew off an appointment to reinstall re-plywood/paper/shingle that section today. No one has returned my calls. There are several nice people in the office that deal with customers, but the communication is so poor between departments and between the subcontractors/Citrus/THRoofing/Angie's List that from my perspective, nothing gets done and the project on my house has dragged on for literally 9 months. The first 3 months consisted of them filing and re-filing permits incorrectly. The past 6 months has consisted of trying to get them back to the house to finish the job, while telling the billing department at Citrus that THRoofing has yet to complete and perform on the contract, the roof hasn't passed inspection and that the fifteen people I have to copy on every email every week all know that it's a work in progress. This has been and continues to be the worst contractor experience I have ever had to endure in 30 years of home ownership. It's unbelievable. There's been a ton of turnover at the companies that were acquired to make this sales organization happen and no one seems to take responsibility for anything. Run, do not walk, away from this poorly organized and dysfunctional sales organization that uses subcontractors for everything but can not manage the volume of the jobs they have sold with any sort of professional follow-through.
This company is totally unreliable. Their workforce does what they want, and when they want. The company supervisor doesn't respond to any questions, and you are left totally in the dark about what is happening on your property. You are not allowed to talk to them and they don't speak English. The supervisor is around most of the time for questions.
Displaying 63 Owens Corning Roofing reviews with comment.
For all reviews and comments, click here to visit this contractor's profile on GuildQuality.com.