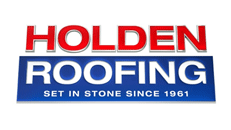 Holden Roofing, Inc.
2128 1st St | Rosenberg, TX 77471

No-Contact Services

Shingle Recycling Pledge

Financing Available

Top of the House Certified
About
The Holden Roofing family has been recognized as one of the strongest names in the roofing industry since 1961. Servicing Houston, Austin, San Antonio, Dallas and surrounding areas. With thousands of satisfied customers to back the reputation we are so proud of today, we strive to treat each customer as if they are our only one, and each roofing job as if it were a job on our own home. Other companies advertise years of experience, the combined years of experience in our workforce reaches into the 1,000's. Holden Roofing prides itself on the simple principles of providing good work, good warranty, and all at a fair price.