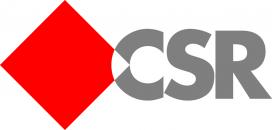 Cornerstone Roofing, Inc.
17624 15th Avenue SE #101A | Bothell, WA 98012

Shingle Recycling Pledge
About
Cornerstone Roofing, Inc. has been servicing King and Snohomish Counties since 1996. We are a licensed, bonded, and insured Roofing Contractor (License #: CORNERI011CM) specializing in Cedar Shake and Composition Residential and Commercial Roof Replacements, Roof Repairs, Gutters, Skylights, and Maintenance. We employ all of our knowledgeable, certified roofing crews and our leadership team has extensive experience in all aspects of the roofing industry. We are dedicated to providing our clients with a dependable roof system through high quality workmanship, superior materials, and a premium level of customer service. We are a company large enough to handle any of your residential roofing needs, yet small enough to monitor your project from start to finish to assure your complete satisfaction. Cornerstone Roofing holds elite credentials with the United States' top major roofing manufacturers, including being an Owens Corning Roofing Preferred Contractor. For more information on our No Payments, No Interest for 12 months on Approval of Credit, or to request a Free Estimate, please visit our website at www.cornerstoneroofing.com, email info@cornerstoneroofing.com, or call our office at (425) 485-0111. We look forward to speaking with you!