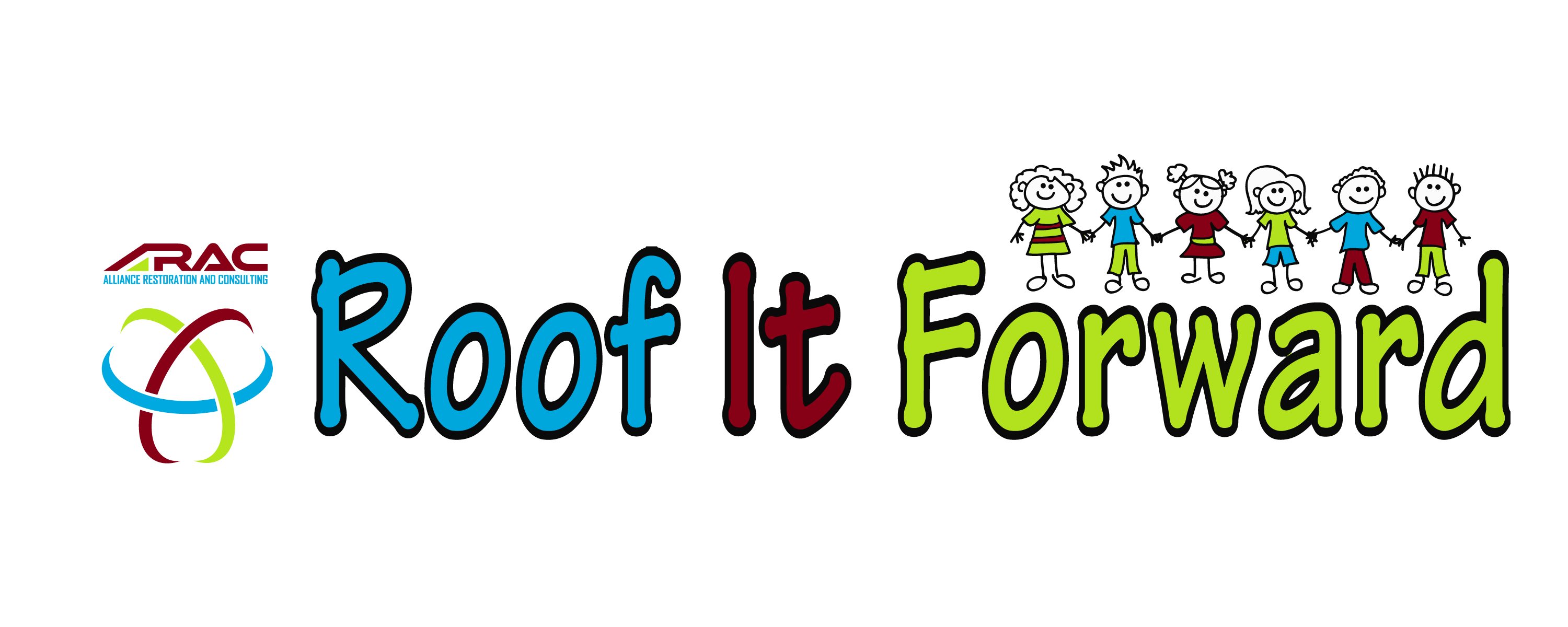 ARAC Roof It Forward
ARAC Roof It Forward
296 Bell Park Dr | Woodstock, GA 30188

Award Winner

No-Contact Services

Financing Available

Top of the House Certified

SureNail Trained

TPRS Trained
Feedback*

90
%

91
%

95
%

94
%
* Scores based on all feedback for this contractor.
Total Ratings
(156)
All Reviews with Comments 23
Reviews with Comments**
Showing Recent Reviews with Comments
Jackson Gehman provided stellar service as my restoration consultant. He did a fantastic job putting on Owens Corning Duration shingled roofs on not only one but two homes. When I called Roof It Forward, I was randomly assigned to Jackson. I left him a message along with a text that I needed assistance with a roof replacement estimate. He returned my call quickly and immediately guided me through the process. He answered and explained any questions that I had and he ended the conversation with setting up a date for him to come out to inspect my home. He was more than willing to work around my schedule. When the date approached, he was at my residence waiting for me dressed in Roof It Forward attire and he looked very professional. He represented the company well. He was very friendly and listened to all my concerns that I had and addressed each one after thoroughly finishing his roof and gutter inspection. He marked each item with chalk and took several pictures of each issue. From the start of the courtesy inspection to finish, the interaction was quick and efficient. Upon completion, he showed me the pictures of each issue and explained it to me along with his overall assessment of the roof and gutter health. He helped me file my claim and worked with the insurance agents to get it approved. He was very knowledgeable in my insurance company's coverage and policy. During the process, he always followed up with me to make sure I stayed in the loop. He helped direct me to setup an appointment with my insurance agent so that he could come out to inspect my property. Jackson came out three separate times to work with two different roof insurance inspectors and the adjuster. All three times, he didn't mind working with my schedule and tailoring to my times. After the insurance inspection process was completed and approval was confirmed, he promptly sent over the Roof It Forward contract and put up a sign in the yard the next day. He showed me samples of all the materials that would be used on my house. Then, he assisted me in deciding which shingle and gutter color to install. He setup a day I preferred to drop off the supplies and the day I wanted them to start building the roof and gutters. He was courteous and explained things with humor to lighten the mood. Before and after each project, he made sure that I knew what would happen on each day and confirmed each event. Finally after the project was completed, he inspected everything and took pictures to make sure it was done correctly. Jackson sent me regular updated invoices as the balance was paid down accordingly. The closeout of the account was quick and easy. He followed up after the account closed and made a courtesy call to see if I had any further issues, questions, or concerns that needed to be addressed along with thanking me for using Roof It Forward. Neighbors have reached out to me to comment how the house looks much better with the new roof and gutters. They asked if I could give Jackson their info to contact them and he reached out to each person immediately. The neighbors followed up with me and told me how helpful Jackson was when he came out for their inspection. Our family sincerely thanks Jackson for his outstanding job to make this a painless experience. I would definitely use him again for the third time and I would recommend Roof It Forward to others due to the experience that I had with him. It is nice to know that this roofing company will be there for me when I need them and complete a great job. I am a very satisfied customer and thank Roof It Forward for helping us along with literally putting a roof over our heads.
Initial quote of repair was around 15K but once insurance determined the roof required replacing the cost suddenly was over 26K. (original quote was for entire roof to be replaced)- had Issues with chimney flashing leaking after install in which a worker came to caulk the problem and stated it was not under warranty since it wasn't the roof ( flashings were replaced in the install). The leak occurred in the first month. Recent rain storm and I can still hear it leaking. Salesman Logan was recommended by neighbor and he was very nice- no issues with him- but not helpful either when he agreed it was the flashing (that they replaced) causing the issue
Jackson was very professional and very knowledgeable, given his age. He knew a lot about what he was doing. Jackson walked me through the warranty information, and he was very professional. Jackson was on time when he said he would be here. He was great at answering any of my questions. 
My sales representative with Roof It Forward was Justin Collazo. I cannot say enough about this young man. He was timely, very polite, extremely knowledgeable and willing to accommodate my crazy schedule. His customer service was A+. He is a definite asset to Roof It Forward. I enjoyed interacting with him and will be recommending Roof It Forward based on my experience with Justin.
I called Roof If Forward after we experienced a (second) leak in the roof (it had been repaired about 18 months ago, and the contractor we used told us at the time that the back roof was going to have to be completely replaced in the not-to-distant future. Chris Anderson (Durham office) came round the next day to give me an estimate for replacing the back roof. He took lots of photos (drone technology is so cool!), and said that he thought the whole roof had suffered damage from a recent hailstorm. He initiated a claim on our home owner's insurance, and explained in great detail how the whole process should play out. This was particularly useful information to have already had when we were talking to the claims adjuster, Our insurance company agreed to cover the whole roof replacement (less deductable), and Roof It Forward scheduled the repair as soon as the claim had been accepted. They were able to complete the work in a little over one day. Everything went extremely smoothly; we were particularly impressed with the clean-up after the work was complete. We only found maybe three nails out of the 18,000 that had been removed during the repair. We were also very pleased that Roof It Forward did not pressure us to pay immediately upon completion of the work, but were prepared to wait until the insurance wheels ground to a (slow) conclusion, and we had received the insurance depreciation payment in full. We are very satisfied in every respect.
Greg Bardin, ARAC Sales Manager, was very honest, knowlwdgeable and helpful throughout the entire process. I would recommend anyone considering a new roof to speak with him first.
I was very satisfied with the manager and workers punctuality. They arrived on time and continued to work until the project was completed.
We are repeat customers because of the quality of service and workmanship. We will continue to use them and recommend them. The salesman Justin has always been very good and follows through and checks on the job. He is a lot of the reason we continue to be a repeat customer.
I did my research before I had someone came out. I picked Roof it Forward! They were also recommended by Trust Dale. So, I had another recommendation. When I contacted Roof It Forward, I told them I was recommended by Trust Dale. Trust Dale has a 10,000 guarantee. They did what I wanted, and at a fair price.
Our overall experience with Russell and team is very good. Replacing the roof took longer than expected due to unforeseen complications of removing the existing metal roof and being short on resources. However, we were communicated to often regarding what was be encountered and the progress being made. Although there were items we found not to our satisfactory, these items were quickly addressed and resolved. Russell did an excellent job of communicating and handling issues beyond his control to deliver us the quality roof we expected. We would certainly recommend the company for anyone needing a new roof or roof repair.
Jeremy was a very nice guy and he explained in detail the process. We are very happy he dealt with the insurance company.
Answers the ohine, shows up promptly, professional through the entire process.
We are completely satisfied and very happy with our new roof. ARAC and their Project Manager Chris Anderson exceeded all our expectations. They delivered the project on schedule, completed it with excellent quality, accomplished the build in around five hours and cleaned up thoroughly, leaving everything neat and in good order. We highly recommend ARAC.
Blake was my contact and worked with me from the contract and during my dew diligence period. He explained the process in a way that made it easy to understand. Blake was able to schedule my install within a week of me agreeing to have them install my roof. He and his manager were onsite the day of my install with a crew of 11 or more people, and they were able to do my install in less than 12 hours.
The roof looks great and made the home look refreshed.
Blake and Justin were fantastic.
I interviewed 4 different companies, and they were the only ones who would intervene with my insurance company on my behalf. Instead of me having to pay out of pocket, they were able to get my insurance company to pay the full amount. I appreciate the initiative they took compared to the other competitors.
I am fully satisfied with the work and the salesman. He was very knowledgeable, professional, cooperative, and a super nice person.
Roof it Froward was amazing from start to finish. Their prices were the best that we found. My roof was replaced in one day and I love the color of the shingles we chose. All in all, it was a very pleasant experience and I suggest you use Roof it Forward for all your roofing needs.
Overall a good experience with ARAC and our rep Russell. He explained the products and the process very well. Always answered our calls and questions in a timely manner. We had a large roof area to be done and tear off and build was completed in 1 day! An amazing, hardworking crew! The only thing I would want done differently is for the crew to take a bit more time and be a bit more precise in putting the underlayment down and the cutting of the shingles along peak edges....But overall we are satisfied.
It was a nightmare. I will never work with this company again.
The communication, from my experience, was very good.
Great work from a great team. Roof it Forward responded quickly and completed the work on time.
**Displaying 23 Owens Corning Roofing reviews with comment.
For all reviews and comments, click here to visit this contractor's profile on GuildQuality.com.