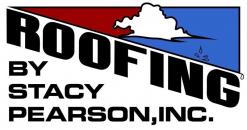 Roofing by Stacy Pearson
Roofing by Stacy Pearson
3800 N Lamar Blvd Suite 200 | Austin, TX 78756

Total Ratings
(65)
All Reviews with Comments 5
Social Media
About
Roofing by Stacy Pearson has been providing residential and commercial roofing services in the greater Austin area for over 30 years. Our goal as a company is to make the difficult and stressful experience of having a roof repair or a new roof put on your house as seamless and pain free as possible.
Reviews with Comments²
Showing Recent Reviews with Comments
Great experience. Happy with everything so far.
Very professional, courteous, responsible, and good workmanship!
It's so easy to see why Roofing by Stacy Pearson is certified as one of Owens Corning's "Preferred Contractors". They were by far the easiest contractor we've worked with all year. We've had to use them for both a roof replacement (covered by insurance) and roof repairs (not covered by insurance).PROPOSAL STAGE- Despite a detailed proposal, I had many questions about material choices and alternatives. Not only was the estimator - Nick - not rebuffed, he clearly explained why he preferred any given option over another.- Nick is a total roofing nerd. He invites questions, readily chews on my hypothetical scenarios, and is up-to-date on the industry. My favorite contractors enjoy that they're constantly learning something new with every job.- I felt zero pressure to rush and sign a contract. When we couldn't picture how different shingle color patterns would look beside the brick and siding, Nick dropped off physical samples so that we could make comparisons in real life. Over and beyond!CONSTRUCTION- The crew was large and efficient. For a large roof with steep slopes, the crew took only two full days. We didn't even have to be home.- There was someone constantly clearing away trash and scanning for nails.- Nobody looked exhausted. It's disheartening to me when crews are too small and burnt out. They seemed to have a high degree of mutual respect with both the company's owner and estimator.POST-CONSTRUCTION- Nick proactively paused and asked what we thought of the finished roof, which is so inviting to raise any concerns. I never felt like I was wasting his time.- Because we already had a primary point of contact, I was pleasantly surprised to run into the owner - Stacy Pearson - outside after job completion. He was unobtrusively reviewing the roof, and we had a pleasant chat.WARRANTY- They did all the work to register our warranty and send us the confirmation with the "Owens Corning Roofing Product Warranty registration number".- Given that a proper warranty covers so many years, at least pick a contractor that has already proven that they can stay in business for decades.LOYALTY / ROOF REPAIRS- We needed last-minute small (less than 3ft x 3ft) repairs on two different occasions due to an inept decking contractor, and Roofing by Stacy Pearson came out immediately to assess the damage. They are on top of prioritizing their customers right before Austin's random rainstorms. That kind of assurance is simply invaluable.
Stacy uses only the best products. Helps him sleep at night. Explained to me why Owens Corning over other competitors he's used in the past. Work was done very fast and all cleaned up. Lifetime warranty is a major plus.
My roof looks great and working with Mr Pearson was a pleasure. I have and will continue to recommend him and his roofing company to others.
Displaying 5 Owens Corning Roofing reviews with comment.
For all reviews and comments, click here to visit this contractor's profile on GuildQuality.com.