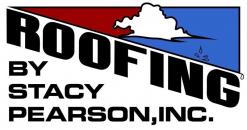 Roofing by Stacy Pearson
Roofing by Stacy Pearson
3800 N Lamar Blvd Suite 200 | Austin, TX 78756

Feedback*

100
%

100
%

100
%

100
%
* Scores based on all feedback for this contractor.
Total Ratings
(58)
All Reviews with Comments 10
Social Media
About
Roofing by Stacy Pearson has been providing residential and commercial roofing services in the greater Austin area for over 30 years. Our goal as a company is to make the difficult and stressful experience of having a roof repair or a new roof put on your house as seamless and pain free as possible.
Reviews with Comments**
Showing Recent Reviews with Comments
My roof looks great and working with Mr Pearson was a pleasure. I have and will continue to recommend him and his roofing company to others.
Stacy Pearson is the best roofing company I have ever used. Professional and excellent in work
I've used Stacy on multiple projects over the last 15 years. They have always done a great job for us.
I have been a quality engineer and manager for 3 fortune 500 companies, so I am aware of the difficulty hiring quality personnel. Stacey has overcome this. His crew shows up a day ahead to assure that they know and have everything they need to do the job. The day of the job, they arrive early and take measures to protect air conditioners and plants during the demo phase, which happens amazingly fast. They apply a new underlayment which is totally waterproof, prior to shingle attachment. The shingles are applied rapidly with great precision. The finished product is superb. They put tarps around the entire house to catch demo materials and facilitate rapid and effective clean up. Best of all, while they consult with you on how they do the job, they let you decide from the option available. Their competition was not only more expensive with upsells, but admitted they were not going to do everthing this company does to assure the highest possible customer experience.
This is the second time that we have had a roof replaced by Stacy Pearson. The first time we used them, we left on an extended trip and when we returned the work had been completed and everything was in perfect order. We highly recommend this company and have found them great to work with.
The entire job was great and smooth. The quality of the materials is also good. It's a win-win
I have personally used Roofing by Stacy Pearson for twenty-five years. I welcome the opportunity to recommend Stacy Pearson to friends and clients. They do an excellent job at a fair price. They are professional, show up promptly when scheduled, clean up the area after removing the old shingles, and guarantee their work.
Reliable and respectful, Stacy is very professional and him and his crew do top quality work! I will highly recommend him to others in a heartbeat!
Everyone at Roofing by Stacy Pearson knows their stuff. Samantha was great for "office stuff" and we dealt with Stacy himself for getting the estimates and job scheduling. The work crew was fast and efficient and Nick (Project Manager) stopped by to check-in and answer any questions/concerns (we had none). Overall, it was a great experience -- well as much as having people hammering on your roof all day can be!
Stacy Pearson had done a roof for us previously. That is why we called him all these years later ( 9 ) when we needed one for our new property. We remembered Stacy and what a great job had been done before. His availability after the roof installed was amazing. He always took our calls and would answer our questions. Once years ago, we thought there was an issue and he came out that night personally to look in to it. It was nothing, but he was came to reassure us. We knew we had picked the right roofer right then.
**Displaying 10 Owens Corning Roofing reviews with comment.
For all reviews and comments, click here to visit this contractor's profile on GuildQuality.com.