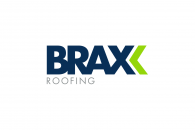 Brax Roofing
Brax Roofing
7851 Beechcraft Avenue Suite A | Gaithersburg, MD 20879

Award Winner

Financing Available

SureNail Trained

TPRS Trained
Feedback*

96
%

94
%

97
%

97
%
* Scores based on all feedback for this contractor.
Total Ratings
(303)
All Reviews with Comments 27
Reviews with Comments**
Showing Recent Reviews with Comments
The staff was great. The service was excellent. They kept me informed throughout the whole process. I would definitely recommend them to anyone looking to replace their roof.
BRAX Roofing did a fantastic and very professional job replacing our 20 plus year old roof. The salesman was very knowledgeable and provided a thorough explanation of the roofing replacement process. My wife and I spoke to several different companies, but BRAX was by far the most impressive.
The team from Brax Roofing was very professional and knowledgeable. They were very methodical, and I could see that they have a lot of experience in this type of work.
Workers were top-notch. They were always on time, friendly, and extremely hardworking.
We were thrilled with our experience with Brax. They took on a challenging project to remove the concrete formstone from our entire home and replace it with siding, in addition to replacing the roof and repairing a porch roof. It was a massive project with a lot of interconnected pieces, but Brax was up the challenge -- even though this was their first time removing concrete formstone. They were timely, communicative and thorough, going above and beyond to respond to our questions or concerns -- we always felt heard and always felt that Brax cared enough to make things right. We got several estimates for this job and Brax was the most economical. We are very impressed at the quality of the work and the project's progress at such an economical price point. Despite having multiple crews perform different parts of the work, Brax kept a great pace, transitioning between work crews to keep the project moving and avoiding lag time. We'd use Brax again and highly recommend them!
Brax was very communicative throughout the process. They even moved the job up and got it done sooner than estimated and in less than one day. The crew was respectful, hard-working and quieter than I expected! Clean-up was really good, and it was hard to believe they had even been here following the work!
I highly recommend BRAX Roofing. Their staff is very knowledgeable and courteous. The job was done on time without any issues. I'm very happy to have chosen BRAX Roofing for my roofing needs.
They did a really good job, and my roof no longer leaks. I felt like they communicated well, and answered all my questions. They were great.
Brax was great to work with. They brought out a huge crew on a Sunday in order to make the deadline on a difficult roof. They left the job site cleaner than they found it, and took good care of our extensive garden. Communication was clear, consistent and timely. Sales process was friendly and low-pressure.
BRAX Roofing did an excellent job. The crew was very professional and organized. They knew what they were doing, were very clean, courteous, and the project was done well and at a fair price. I was very satisfied. I would highly recommend them.
BRAX Roofing was very well organized and had quality. I appreciated it as the homeowner with a project such as a roof. I do appreciate the professionalism and the quality.
Woking with BRAX Roofing was a very pleasant experiences. From estimate, to the installation plan to the daily updates on the progress of work the team exceeded my expectations.
I was very pleased with the project by BRAX Roofing. They were good in all aspics.
Great customer service and professionalism! Very easy team to communicate with, on top of a quick and efficient job of our roof replacement! Highly recommend.
They were very professional and time conscious. They were very good.
Best bid, arrived on time and did quality work. Would recommend.
I highly recommend Brax to anyone needing a roof replacement. Everyone I interacted with was incredibly professional. They completed the job exactly when they said they would. The workmanship was very high quality and they were incredibly responsive to a few questions we had-even after the job was finished. Don't hesitate to use them for your roof!
I am not the quality of their work!
We had James Holly as an estimator. He was always helpful and professional and returned phone calls same day. I thought after we signed the contract we wouldn't hear from him again. I was happy to find out this wasn't true. James helped us with so much from picking shingle colors to helping us work with our insurance. He is an asset to this company. Everyone on the staff from roofers to the billing office were kind, professional and helpful.
Great service and high quality work. I have recommended them to residents in our neighborhood.
They were extremely professional. I had 5 quotes, and they were by far the most professional.
They were not responsive. It took weeks to return phone calls or messages. The work that was provided was not what was quoted in the contract. When the issues were addressed they preferred to return the money rather than correct the issues. I would not recommend them.
It was very good, except the cleaning, but it was minor. I found nails over a few days. Everything else was good and smooth.
Brax is professional from consulting to installation team. They are polite and willing to answer questions and help. Installation is done in one day, good teamwork and very efficient. They tried their best to clean up afterward. overall, I'm happy with their work.
Best in class. Professional service. Quality workmanship.
**Displaying 27 Owens Corning Roofing reviews with comment.
For all reviews and comments, click here to visit this contractor's profile on GuildQuality.com.