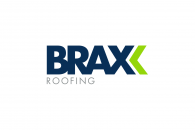 Brax Roofing
Brax Roofing
7851 Beechcraft Avenue Suite A | Gaithersburg, MD 20879

Award Winner

Financing Available

SureNail Trained

TPRS Trained
Feedback*

96
%

94
%

96
%

97
%
* Scores based on all feedback for this contractor.
Total Ratings
(268)
All Reviews with Comments 23
Reviews with Comments**
Showing Recent Reviews with Comments
They were very professional and time conscious. They were very good.
Best bid, arrived on time and did quality work. Would recommend.
I highly recommend Brax to anyone needing a roof replacement. Everyone I interacted with was incredibly professional. They completed the job exactly when they said they would. The workmanship was very high quality and they were incredibly responsive to a few questions we had-even after the job was finished. Don't hesitate to use them for your roof!
I am not the quality of their work!
We had James Holly as an estimator. He was always helpful and professional and returned phone calls same day. I thought after we signed the contract we wouldn't hear from him again. I was happy to find out this wasn't true. James helped us with so much from picking shingle colors to helping us work with our insurance. He is an asset to this company. Everyone on the staff from roofers to the billing office were kind, professional and helpful.
Great service and high quality work. I have recommended them to residents in our neighborhood.
They were extremely professional. I had 5 quotes, and they were by far the most professional.
They were not responsive. It took weeks to return phone calls or messages. The work that was provided was not what was quoted in the contract. When the issues were addressed they preferred to return the money rather than correct the issues. I would not recommend them.
It was very good, except the cleaning, but it was minor. I found nails over a few days. Everything else was good and smooth.
Brax is professional from consulting to installation team. They are polite and willing to answer questions and help. Installation is done in one day, good teamwork and very efficient. They tried their best to clean up afterward. overall, I'm happy with their work.
Best in class. Professional service. Quality workmanship.
BRAX did an outstanding job from initial contact to job completion. Highly recommended.
We had an outstanding experience with BRAX Roofing, from start to finish, i.e. from the visit from the knowledgeable estimator through the communication from the office at various stages, to the efficiency and professionalism with which the job was completed. Highly recommended!
They are very professional and knowledgable about the product.
The prices were very good. I was able to get the 50-year architectural shingles for the same price other companies were charging for regular shingles!
BRAX Roofing is the best company I have ever dealt with! They're very professional.
A shout out to the salesman. He was African American as well. It was a great experience and I enjoyed it. This was for my mother's house. They did two homes where there was solid work done.
Brax was extremely easy to work with and very professional!!!
The salesperson was very accommodating and helpful.
Highly satisfied with all aspects of Brax Roofing job. I would highly recommend them!
The cut and color of the Duration shingles look beautiful. All components of the new roof were quality products. In particular, the ridge vent looks good and is very functional. Every aspect of Brax Roofing was top notch., from salesperson to punch-list/final inspection. I will recommend Brax Roofing to anyone and everyone that ask about residential roofing.
Brax Roofing workers were punctual and got the job done in the date as specified in the contract. They covered areas of the house to protect them from debrief and left the perimeter clean after the job was done. I appreciate Harold's help during the negotiation process, who looked for different ways to satisfy my needs considering my budget for this project.
**Displaying 23 Owens Corning Roofing reviews with comment.
For all reviews and comments, click here to visit this contractor's profile on GuildQuality.com.
Chat