Product Features and Benefits
The high performance attributes of Pure Safety® insulation offers peace of mind knowing that added fire, air, sound, and thermal performance is available in every installation. It can be installed in your home's interior walls, floors, ceilings, and attics. Pure Safety® insulation provides three main high performance attributes: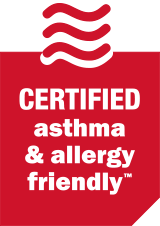 Asthma & Allergy Friendly
Pure Safety® insulation is the world's first building insulation product to earn and receive the Asthma and Allergy Foundation of America's certification to be more suitable for those with asthma or allergies.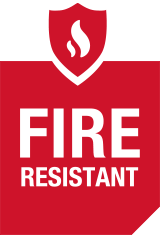 Fire Resistant
Pure Safety® high performance insulation is formulated and fire tested to be fire resistant, helping to provide valuable extra minutes in the event of a fire.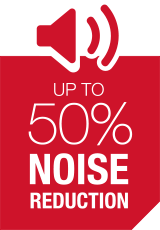 Noise Reduction
Pure Safety® insulation reduces noise up to 50%. That will help keep distracting outside noise out and reduce inside noise from traveling room-to-room inside.